Dear Sirs and Ladies!
JSC «Luga Abrasive Plant» continues to expand its product range and delight you with the novelties of our products. We offer you a new series of flap butt-end wheels KLT-6.
The ergonomic style and the modified design of the wheel, namely, the increased tilt angle of the support plate allows you to process the part with the entire surface of the petals (Fig. A). There is always a gap between the threaded part of the spindle and the processed detail, even if the plane of the petals is completely fit to the detail.
Due to the increase in the angle of the support plate, the wear of the grinding coated abrasives occurs evenly over the entire working surface, which leads to a significant increase in productivity when grinding metals, wood, plastic.
Flap butt-end wheels KLT-6 are produced in series
«Economy» - optimal work of wheels with occasional use in the home segment. More favorable price in comparison with wheels of the Standard series.
«Standart» is the optimal work of wheels in the semi-professional segment. More favorable price in comparison with circles of the Professional series.
«Professional» - high resistance and large removal of the processed material.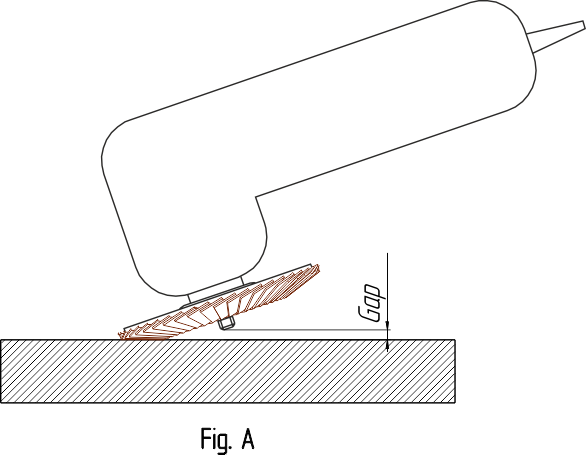 Technical characteristics of wheels KLT-6
Wheel type: KLT-6
Wheel size*: 125х22,23
Material grade: A (normal brown fused alumina)
Grain: 24/36/40/50/60/80/100/120/150/180
Max. speed: 80 m/s
* By customer's order it is possible to manufacture wheels of other diameters.