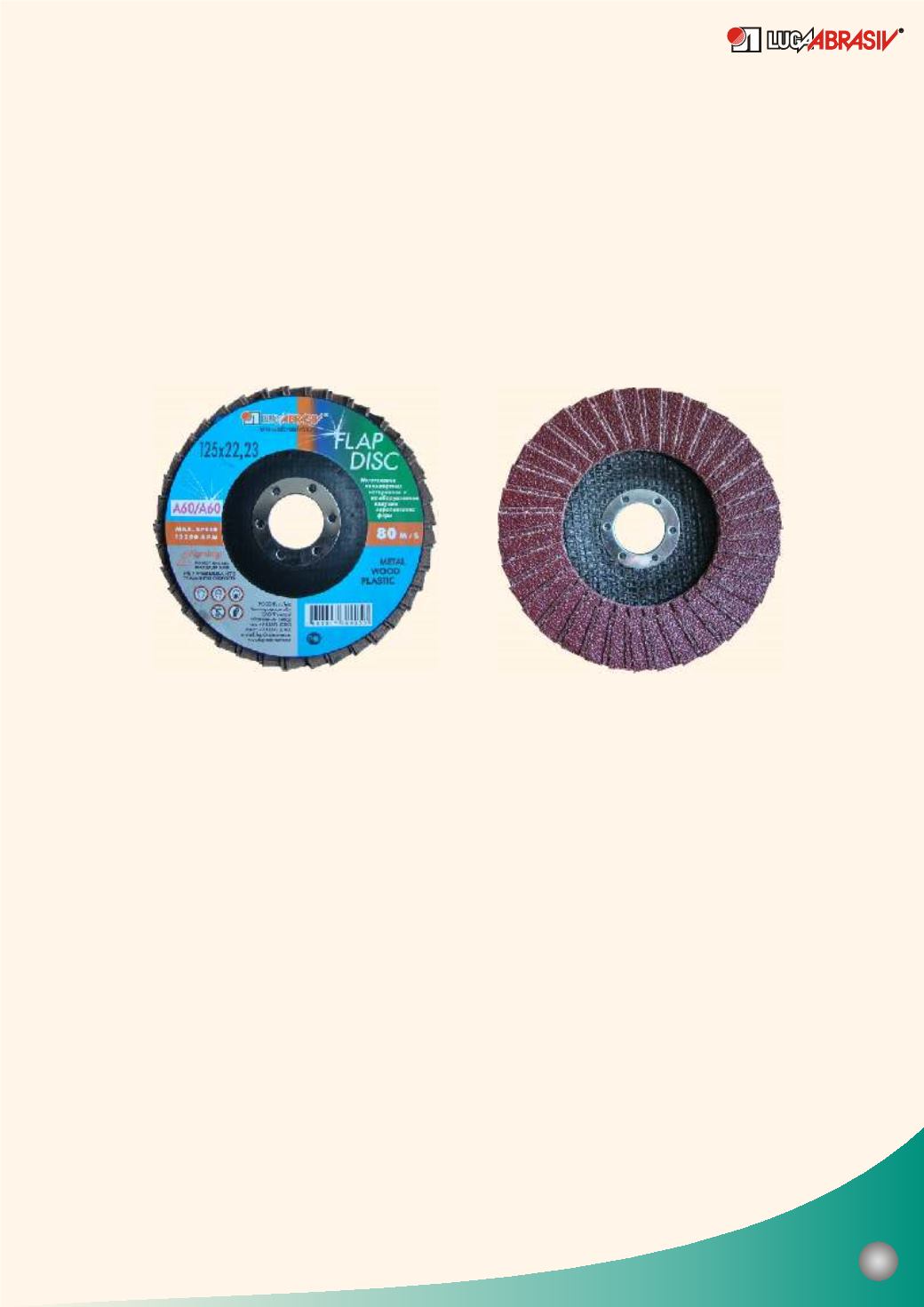 206
1. To increase the machining speed - at identical granularity of the basic and auxiliary
petals (A 40/40).
It occurs due to the extension of the contact area of the auxiliary petal with a surface of a
processed product.
2. To improve the quality of a processed surface working with the wheel with an auxiliary
petal of smaller granularity (A 40/60).
3. To produce wheels with the price / quality ratio more attractive to the consumer.
Thanks to new technologies the conversion cost has decreased without the change of the
quality of petals.
The new design of wheels allows:
Novelt !
y
Flap butt-end wheels KLT 3 are intended for processing all kinds
of materials (metal, wood, plastic).
The wheels can be used on the angle grinders with rotation speed not exceeding
the description which is pointed on the wheel.
Type KLT 3
Flap Butt-end Wheels
The basic feature of wheels KLT 3 by which they differ from other types
of flap butt-end wheels is the existence of pair petals - the basic and auxiliary.